NEW RELEASES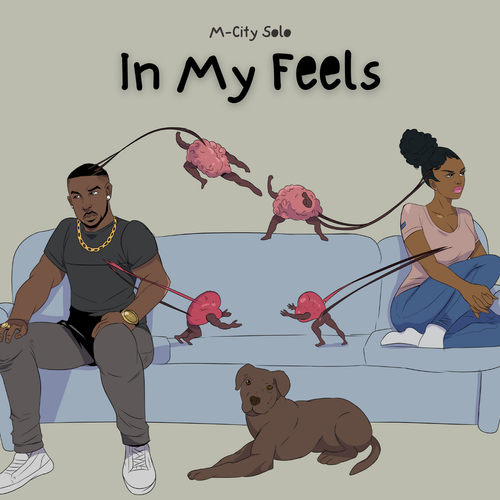 IN MY FEELS
M-city solo
"In My Feels" is a diamond in the rough that shines through the current trends of the Hip Hop style, with M-City Solo tapping into his singing abilities. The project's theme is a look at the modern-day toxic relationship. Track by track tells stories of reflection, romance, love, and the usual pride that gets in the way. The first song, 'Like I Do,' tells a story of regret when you realize what you had, but it's too late. With a great flow, catchy hook, and melodious beat behind it, Solo is stepping out of his comfort zone and delivering a retrospective hit for the cuffing season. The second record, "Give It To Me," sees M-City Solo showcase his vocal talents to another level with a catchy 90s-styled R&B chorus and provocative lyrics. It feels like the modern-day "one more chance," although it's a sexy record. Solo says the story behind it is that we usually try to solve our problems with sex instead of getting to the source of the issue. The third song, "Let Me Go," featuring Buni Kor, is doing just that; Solo dives into the relationship's fundamental problem, communication. It delivers heavy-hitting reflective lyrics like, "You wanted me to treat you like I did when I just met you," with Buni Kor lending his flawless vocals, ear-candy harmonies, and M-city SOLO's catchy lyrics. It has the makings of a classic. The last song, "Lately," sums up the entire EP by comparing the modern relationship to a popped balloon, cut short of its rise because of a "snag." Symbolizing how relationships rarely reach their full potential because of minor issues, we let grow into major ones. With powerful lines like "I hate that I love you," this song is the perfect wrap-up of this project and captures the vibe of the three previous records. M-City Solo delivered a cuffing season classic with this EP. In My Feels will shine on throughout the rest of the winter and lead M-city SOLO to greatness in 2023 
In My Feels (radio edit)
M-City Solo
0:00/3:24

0:00/2:29

0:00/3:26

0:00/2:32
"Hip Hop has room and encompasses all aspects of life but it's most powerful when it encompasses a positive socially conscious message and nobody captures that more than Montreal's own M-city SOLO" " - Duke Eastman
— CKUT 90.3FM The Butcher's noontime cuts
BARZ TAPE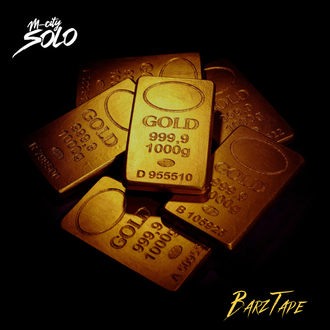 The new BARZ TAPE from M-City Solo is here, and it's fire!
This time, M-City Solo has left the chorus behind and is letting his skills take center stage. The result? A collection of freestyles that will make you want to keep turning up the volume! 
If you're looking for something new and fresh in your music library, look no further than this tape. Check out the videos and download it today!